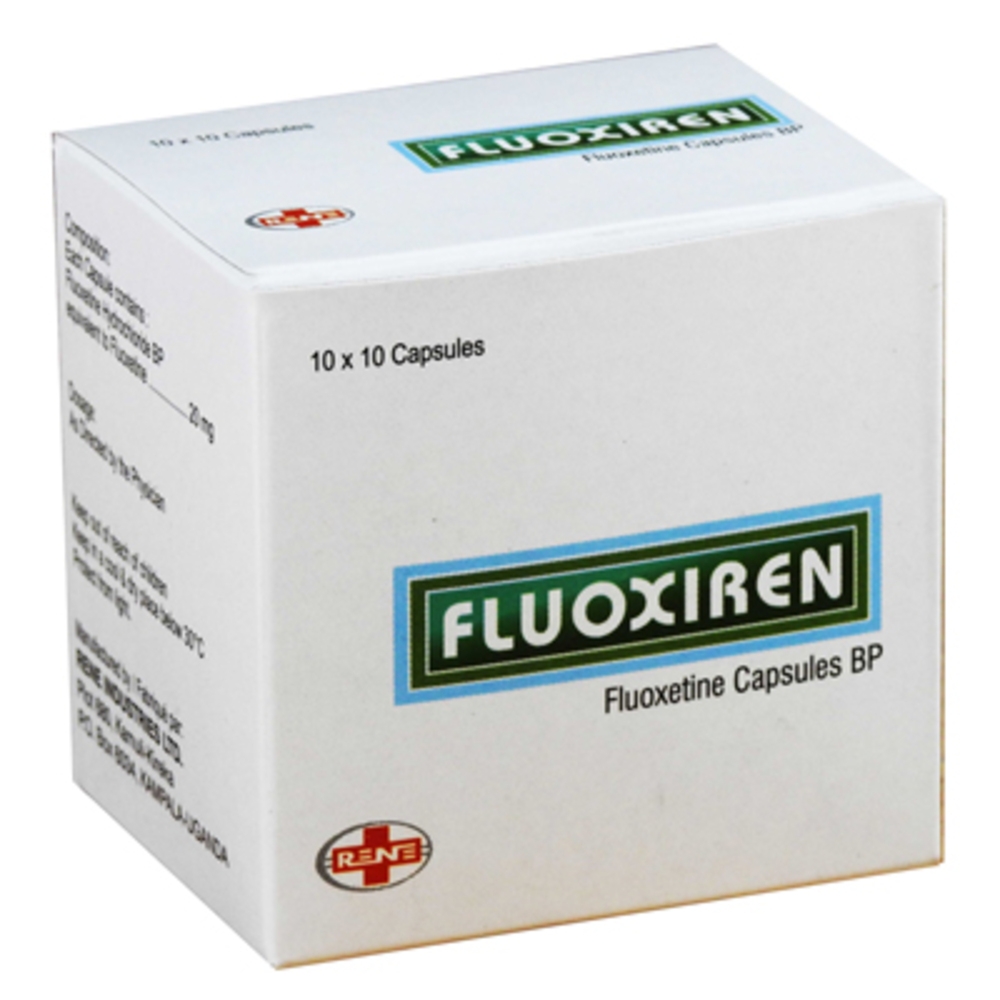 Description
Indications
It is used to treat Major depressive disorder (MDD), moderate to severe bulimia nervosa, obsessive-compulsive disorder (OCD), premenstrual dysphonic disorder (PMDD), panic disorder with or without agoraphobia, and combination treatment with olanzapine for treatment-resistant or bipolar I depression.
Pharmacological class
Antidepressant
Pharmacological properties
Serotonin reuptake inhibition
Mechanism of action
Fluoxetine blocks the reuptake of serotonin at the serotonin reuptake pump of the neuronal membrane, enhancing the actions of serotonin on 5HT1Aautoreceptors. SSRIs bind with significantly less affinity to histamine, acetylcholine, and norepinephrine receptors than tricyclic antidepressant drugs.
Side effects
Side effects include dry mouth, nausea, dizziness, drowsiness, sexual dysfunction and headache. Side effects generally occur within the first two weeks of therapy and are usually less severe and frequent than those observed with tricyclic antidepressants.
Contra indications
Hypersensitivity to fluoxetine or to any of the ingredients.
Concomitant use of a monoamine oxidase inhibitor (MAOI)
Drug interactions
Fluoxetine is an inhibitor of cytochrome P450 CYP2D6 therefore it should not be taken with Phenytoin, carbamazepine, haloperiodol, clozapine, diazepam, alprazolam, imipramine and desipramine as it may result in toxicity due to increased plasma levels of these medicines.
Please follow and like us: